Check out my appearance on the Nerd Lunch Podcast. Sat down with the "Nerds" and talked crossovers, spin offs, and other nerdy goodness...

You can find all their podcasts for free on iTunes or at their site, http://nerdlunch.blogspot.com.



Woo hoo! Some love for the site from The Boston Globe!

Yahoo did a nice interview/profile on me and the site!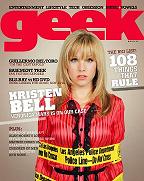 Geek Monthly says, "Many an hour of our precious fleeting lifetimes have been wasted on this crazily addictive site... Poobala.com is an obsessive TV geek's wet dream." Holy crap! Thanks Geek!



Great jumpin' catfish! I'm quoted in an article in the Canadian news magazine Macleans!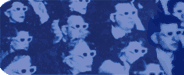 Click here to listen to my interview on NPR's On The Media (Real Player required).
Click here to find out in great detail why Superman Returns was in no way a super movie
St. Elsewhere Season 1 DVD article!
Kung Fu Season 2 DVD article!